14 Insane Wedding Ideas Inspired from Bollywood Movies!
From Suraj Barjatiya's 'sanskaari' ceremonies to Karan Johar's OTT celebrations, Bollywood has been giving us #WeddingGoals for as long as one can remember. Be it songs, sets or style, our larger than life movies have inspired countless couples planning their weddings. And if you are planning to tie the knot soon, we've got some of our all-time favourite movies that have inspired some amazing wedding ideas!
Here's the curtain-raiser of these Bollywood inspired wedding ideas! 

#1. Hum Aapke Hain Kaun
Let's start with the one movie that defined the weddings of an entire generation. Even Suraj Barjatiya could not have predicted the kind of impact his magnum opus would have had on the wedding scene in India. From every single outfit that Madhuri Dixit wore, to 'joota chupai' becoming a household ritual irrespective of culture. There are so many wedding ideas this movie gave us that live on to this day. Our favourite takeaway, however, is the weeklong song & dance celebration that kind of became a norm after this movie!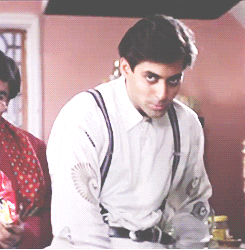 #2. Band Baaja Baraat
Wedding planners across the country must be thanking the makers of this film for giving their jobs a whole new lease to life. The idea of wedding planners being a part of not just the 'big-fat' weddings, but regular, mid-budget weddings took off after Anushka and Ranveer's hilarious representation in this movie!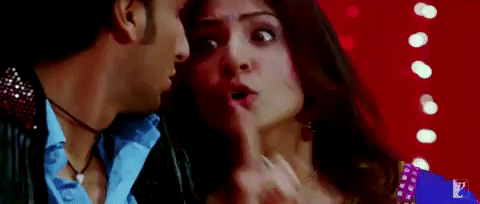 #3. 2 States
When a typical Delhi-Punjabi boy falls for a traditional South Indian girl, sparks are bound to fly! And this movie showcased it perfectly—the stunning temple ceremony, a gorgeous-looking Alia and fun rituals made the idea of a cross-cultural wedding so much more real, doable and beautiful. And that's one thing (and there aren't many) we'll thank Chetan Bhagat for!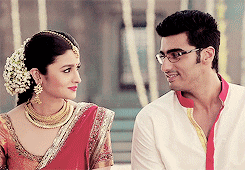 #4. Yeh Jawaani Hai Deewani
This movie was all things #goals when it came to wedding celebrations. For starters, it brought into the limelight what is now our favourite wedding trend—destination weddings! Set in Udaipur, the stunning palace wedding was exactly what every couple looks for in their celebrations. Fun parties, endless dancing, gorgeous outfits and the right amount of emotion to leave you misty-eyed, wedding ideas inspired by this movie is endless!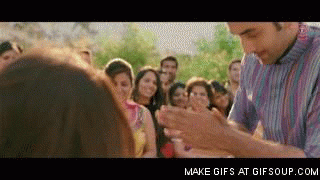 #5. Humpty Sharma Ki Dulhaniya
Move over shy and demure brides. In this movie, Alia Bhatt gave bridal gusto a whole new meaning with her dramatic entry in a truck. And while this might not be the exact inspiration brides are looking for, it definitely inspired many to rethink the traditional entry and go for something fun like an auto, a bridal baraat or even a bike!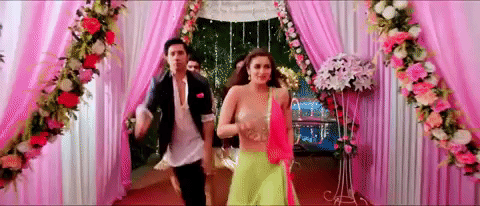 #6. Jodhaa Akbar
If anyone ever had a princess wedding fantasy, this movie gave it life. From jadau jewellery that just wouldn't quit to a groom who'd make you go weak in the knees, Jodhaa Akbar made every bride out there want her very own 'prince' charming. Wedding ideas like royalty got a whole new life after this movie hit the screens. We're still gasping at all the opulence it left in its wake.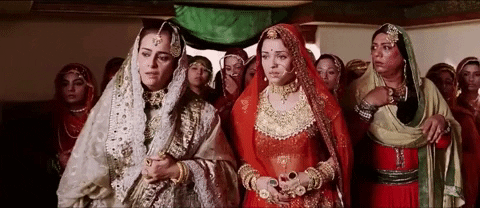 #7. Kal Ho Na Ho 
Can this list even be called legit without a few of K Jo's moving sneaking into it? After all, the man-made style and grandeur a household aspiration with his larger-than-life movies. And for all the big Gujju families out there, Saif's family performance on G.U.J.J.U left the entire nation in splits, and Gujjus flowing with ideas on their next Sangeet performance. 

#8. Zindagi Na Milegi Dobara
Zoya Akhtar's award-winning film inspired in many ways, not least of which is having the 'right' kind of bachelor party. Move over tacky bars, this bucket-list inspired movie got a whole generation of millennials to travel far and wide for their holiday before the wedding. Bonding, adventure and experience trumped bars, booze and brashness, and aren't we glad!

#9. Shaandaar 
Yeah, yeah, we're tired of hearing about all those Lake Como weddings. But did you know which movie started it all? Shahid and Alia's fantasy flick bought opulent destination weddings, set against the backdrop of European landscapes, into the spotlight. From a barn-style bachelorette to the Karan Johar hosted sangeet, it had all the ingredients for a headline-worthy wedding and so many wedding ideas!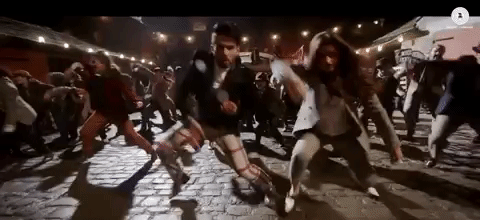 #10. Dilwale Dulhaniya Le Jayenge 
This cult classic gave us so much to aspire to. The typical 'pind' style wedding with never-ending ceremonies, a bevvy of quirky family members, and the one dialogue that got etched in our hearts forever, "Ja Simran, jee le apni zindagi". This movie gave every couple a secret need for a hint of drama to mark their big day!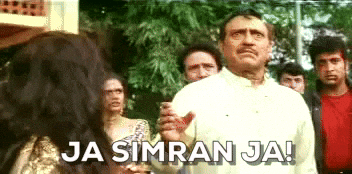 #11. Veerey Di Wedding
A fairly new entrant compared to others, this movie took 'Delhi-style' weddings to a whole other tangent. Rising hemlines, plunging necklines, endless parties and all sorts of debauchery mixed with a healthy dose of drama—it had it all. What we want to take away from it? Everyone's wardrobe, literally!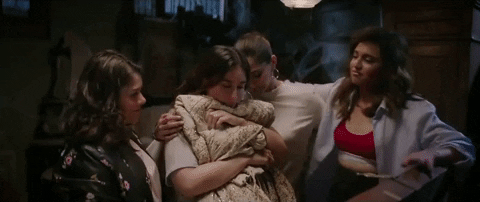 #12. Mere Yaar Ki Shaadi Hai
Bollywood's very own answer to My Best Friend's Wedding, this movie was all about the best friend 'stealing' the bride. And while we don't hope to get inspired by that, the never-ending pranks, adorable family dynamics and an extra-perfect groom make it quite an inspiring watch.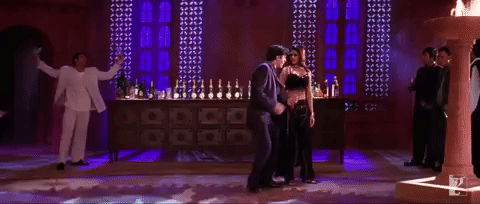 #13. Chandni
Let's travel back in time for a classic that never ceases to inspire. From songs that still make it to every sangeet performance to old-school wooing tactics from the all-time charmer Rishi Kapoor, there is so much that today's millennials can learn from this one!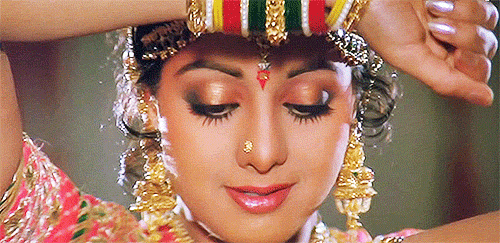 #14. Bride & Prejudice 
A Bollywood remake of Jane Austen's finest has got to throw up some very interesting sights. And the Punjabi version of the Bennet family left us with many wedding ideas. From the 'Balle Balle' number to the many facets of Punjabi aunties at weddings and ways to handle them, this one had much to look forward to!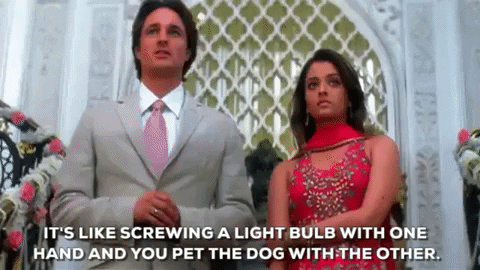 Sign Up With Wedding Wishlist