The Complete Guide for Your Wedding Shopping in Kolkata!
People come down to Kolkata from all over India for their D-Day lehenga- and for good reason. Right from stunning replicas of designer jewellery to actual spectacular-looking designer pieces, banarasi sarees, lehenga cholis, footwear and handbags- Kolkata has places for every Indian bride-to-be's shopping list. This definitely does make wedding shopping in Kolkata worthwhile.

But what do you do if you don't know where to go? Here is a list of places and markets you must visit if you're wedding shopping in Kolkata:

1. Dress me like a day-dream
Bara bazar
Bara bazar has GOT to be the first thing that hits your mind when you speak of wedding shopping in Kolkata. But what people might not know is that it's the ideal go-to for wedding shopping too. Giving you the typical wholesale hub market vibes, bara bazar displays the best of best bridal wear collections with both price extremes. Not to forget the VARIETY! Whether it's a typical Bengali Banarasi lehenga or a north Indian style Ghaghra set you're looking for- this place is sure to spoil you with plenty of options.
The bazar flaunts varieties for brides to choose from living up to its name bara bazaar (filled marked)
Best known For: Lehengas, decor items and banarasi silk sarees

Famous names: Priya Gopal Bishoyi for Benarasi sarees. Saree Emporium for zardosi blouses. Khengrapatti for laces and beads, China Market for decor items, Avon Collection for bangles and other jewellery.

New Market
It is also famously known as the "Lehenga Hub". New market has to be your go-to for ANY kind of Lehenga other than banarasi. They have SO many options to choose from. They also have a good display of stores if your budget is flexible. In any case, the elegance and 'EXTRA' of the outfits that this marker offers will make you over-spend with absolutely no regrets.
Best Known For: Lehengas, precious stone jewellery, footwear, cosmetics
Famous Names: S Lalchand for silk sarees, Vidhaata Selection for bridal lehengas, and the lanes in front of the Globe Cinemas for an array of lehenga shops.
College Street
Yet another wedding paradise, college street is one of the most famous hotspots for wedding shopping in Kolkata. Adi Mohan Kantilala and Indian Silk house are the two stores that drive people to the area that offer the perfect traditional Bengali Wedding attires to both the bride and groom. No amount of praises could do justice to what these stores have to offer.
Best Known For: Bridal Sarees, Lehengas, Authentic Bengali Wedding attires
Famous Names: Adi Mohini Mohan Kanjilal and Indian Silk House for silk sarees, Vedam for bridal lehengas and sarees.
2. Fit me good
It simply isn't enough if you've got the best outfit in place if it doesn't fit right, right? A Tailor-made fit is a must for most wedding shoppers. Since it's their big day, every single detail needs to be nailed to perfection. Some of the finest tailors to perfect your bridal attire are found on Mahatma Gandhi Road. Even complex fittings are a piece of cake for some of these craftsmen. So if you're having issues with your lehenga's length, shape cut, waist measurements or anything else, you know where to head.
3. Everything that glitters IS Gold (At least here)
Bow Bazaar
The next important thing for a wedding couple (especially the bride-to-be) after her wedding outfit is jewellery. (DUH!) Bow Bazaar is also known as the offical B B Ganguly street. It displays a chain of jeweller stores and goldsmiths showcasing the most ravishing jewellery sets to compliment your wedding outfit. The 'golden touch' is indeed a real phenomenon and adds just the pinch of royalty to your attire. So head to the Bowbazar AKA the jeweller-hub to be amazed by absolute fine craftsmanship.
Best Known For: Gold jewellery, Jewellery
Famous Names: Anjali Jewelers, P C Chandra and Senco Gold have varied varieties to offer
4. A Trousseau to Treasure
After winding up the turbulent task of getting your wedding outfits in place, the next big thing on every bride's mind is her wedding trousseau. This, of course, is less mindful and more binge shopping (every girl's fantasy, in short). The best places for wedding shopping in Kolkata to get all of your checklist items:
Bagree Market
Accessories right from toe rings and nose rings to necklaces, handbags, tote bags- name it and you're likely to find it here. This wholesale hub yet again manages to be one hundred per cent wedding shopper-friendly because of it's variety and affordable prices. Right from cosmetics to matching accessories for all kinds of attires, Bagree market is your go-to for all kinds of complimentary stuff.
Best Known For: Accessories, Cosmetics, Bags, Affordable decorations
Fun Fact about Bagree Market: You can hire a porter, also called 'Mutia' for just a few hundred rupees to carry your bags around for you if you're too tired with all the walking (we know lehengas can weigh as much as 10 kilos sometimes!).
Gariahat
Gariahat literally has everything you need. Right from furniture for your new home, to your trousseau essentials including cosmetics, jewellery, handbags, western and Indian wear stores (in abundance). What's more? You could even find your perfect wedding lehenga here (if you have a Punjabi taste in outfits, this is your place!). Check out the stores right opposite Basanti Devi College. Rash Behari Avenue is another destination for any bride-to-be with a line of shops all at one place and can make your wedding shopping in Kolkata mush easier!
Best Known For: Bridal sarees and lehengas, gold jewellery, home decor items for your new home, handbags, kurtas
Famous Names: Benarasi Kuthi and Adi Dhakeswari Bastralaya for bridal wear, Nnoni for gold jewellery
Malls
If you're the kind of bride who would prefer going to a mall and getting all her wedding shopping done at one, don't you worry. South City or City Centre is perfect malls to check out designer stores catering to all you needs- right from Ritu Khanna, Sabyasachi wedding attires to your trousseau essentials. You can even find some of Kolkata's own designers and check out their collection or have them custom-made just for you!
5. Making memories on the way
A few places to grab a bite on the way (that are WORTH a pitstop):
Wedding shopping in Kolkata can definitely make you hungry. Worry not, 'cause you're in the city where every other person is a foodie! Chicken pakora at Shankar's Fry, dahi puchka at Junior Brothers if you happen to be around Gariahat, Kabiraji sandwich at the Coffee House if you're shopping spree is on college street and not to forget the street food (Ragda patties, Dahi kachori and Matka kulfi) at Banstalla and Kalakar Street!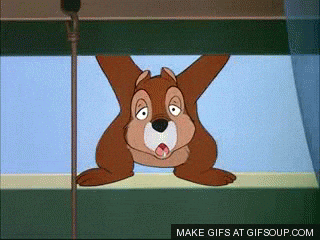 If you're at Bara bazaar, there's always the famous Royal Indian Hotel Biryani and mutton chaap and rumali roti at the Royal Indian Hotel. Peeps at Bow Bazaar, Chhena sondesh and Kora Pak at Naba Krishna Guin is a MUST TRY!
Wedding shopping can be quite overwhelming and not to mention super tiresome even. But you have to learn to keep calm at all times in order to get things done. Have some fun on the way, enjoy the delicious street food Kolkata has to offer. Don't worry about your wedding diet, the shopping (and well stress) is sure to burn off most of what you eat, anyways.
Wedding shopping in Kolkata is truly an experience and more of one if you're a bride-to-be (/groom-to-be). There's going to be quarrels, emotions since you're under a lot of pressure but knowing WHERE to find WHAT certainly ought to help. Happy wedding shopping!
Sign Up With Wedding Wishlist