Designing the perfect drinks menu for your cocktail party
A typical big fat Indian wedding is more than an event. Quite honestly, it's an experience and the cocktail party takes away most credit for this. (For obvious reasons) The bride and groom and their kith and kin spend months planning every excruciating detail of each of the ceremonies right from outfits & fittings to food and decoration. Then why just let the drinks menu slip away with no proper pre-planning? For one, it's a fun checkbox on your pre-wedding to-do list. And of course, there's always the drinks menu tasting day to look forward to. (FUN!) Designing the perfect drinks menu for your cocktail party is no child's play but with a few mental notes and with the right mix of ideas (and mixers) you could not only create an unforgettable drinks menu but also save big bucks in the process.

Theme it
A fun way to get crafty with your drinks is to theme in accordance with your cocktail party. Is it a beach affair? Or a classy black-tie vibe? A cheerful sun-downer? All of these themes would require you to first decide upon whether or not it's an open bar or limited drinks per person served at their designated tables. Usually, though, wedding cocktail parties MUST aim for an open bar. A celebration this big couldn't possibly hold a cap on cocktails, could it?
Designing the perfect drinks menu for your cocktail party (According to your theme):

1. Colour play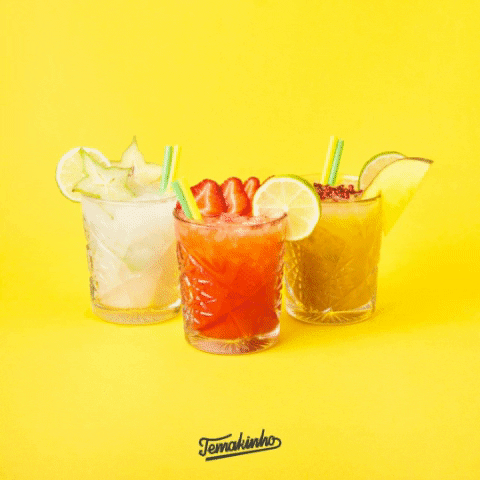 An open bar with no kamikaze? Hard pass. If it fits the vibe of your party well (typically suitable for destination weddings, beach cocktail parties and sundowners), you should seriously consider playing with colours to up your cocktail game. What you could ideally focus on is getting a variety of colourful mixers rather than an assortment of alcohol types. The base drink could more or less remain the same. This would not only get you to ace the colour/flavour spectrum but also massively tighten your belt. Win-win.

A perfect colour play cocktail menu:

1. The Royal Arch, A Yellow cocktail: 2 oz. NOLET'S Silver Dry Gin, 1 oz. Cocchi Americano, ½ oz. yellow Chartreuse, ¼ oz. lemon Juice

2. View From the Stars, A Pink cocktail: 1.5 oz. gin, 0.75 oz. fresh lemon juice, 0.5 oz. house-made blueberry lavender syrup

3. Five Golden Rings, A Blue cocktail: 2 oz. tequila, ¾ oz. Blue Curacao, ¾ oz. spiced pineapple syrup, ¾ oz. lemon juice and Campari (to sink)

4. The Garibaldi, An Orange Cocktail: 1 1/2 oz. Campari, 4 1/2 oz. fresh orange juice (approximately the juice from 1 orange)

5. Cranberry Daquiri, A Red cocktail: 2 oz. Diplomático Reserva Exclusiva (or any other white rum), 2 oz. cranberry juice,1 oz. lime juice, 1 oz. simple sugar

6. Minty Orchard, A green cocktail: 4 oz. Angry Orchard Crisp Apple, 1 oz. vodka, 0.5 oz. creme de menthe and 0.25 oz. lemon juice

7. The Rainbow Cocktail: Orange juice, sparkling wine, blue food colouring, pomegranate

2. Champagne? More like Champleasure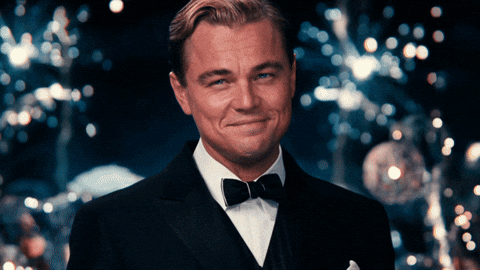 The theme of your cocktail party may demand an upbeat yet sophisticated bar menu and nothing does this better than popping the bubbly. Perfect for a classy shindig, champagne is a pre-requisite of a posh gathering that's non-negotiable, to be frank. This isn't to say that you have to go with the basic bow-tie waiter serving poured champagne to your guests in trays. Get a little creative with an open bar serving the best of best champagne cocktails. But remember to choose 5-6 champagne cocktails so you bartender can ace each glass to perfection, presentation-wise. If it ain't poured right, it just don't make the cut.

Some Must-Have Champagne cocktails on your menu: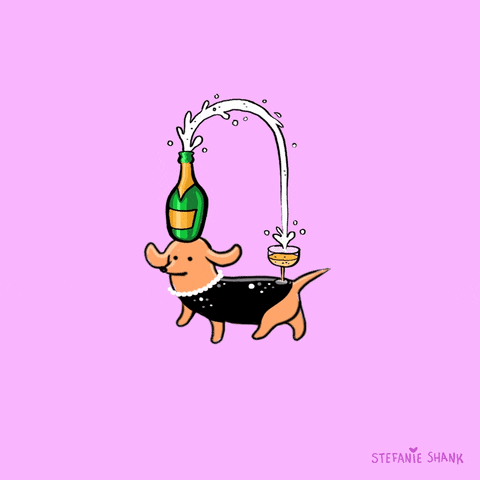 1. The Moet 75: 4 oz. Moët & Chandon Imperial Brut Champagne, 1 oz. Volcan Tequila, 2 oz. Fresh Blood Orange Juice and 1 oz. Honey. Serve in a modern Tulip glass.

2. Ultra Violet Rain: 2 oz Jägermeister and Red Brussel Sprout Extract, 1 oz Champagne, ½ oz Vodka, ½ oz Fresh Lemon Juice and ½ oz Ginger Syrup

3. Crimson Royale: 1 oz Campari, 1 1/4 oz Chai-Infused Cinzano 1757, 1 tsp Ginger Syrup and 1/2 tsp Pomegranate Molasses. Garnished with a cinnamon stick.
4. Rosey Posey: 1/2 cup of water, 1 cup of sugar, Washed petals of 3 roses, Pink food colouring and La Marca Prosecco
5. Winter White: 1.5 oz. NOLET'S Silver Gin (or any other substitute gin), 0.5 oz. Lemon Juice, 0.5 oz. Simple Sugar, 1 oz. White Cranberry Juice and Champagne to top, Garnish with Rosemary and Cranberry sprig dusted with powdered sugar.
6. Cranberry Aperol Spritzer: Champagne, 2 oz. Aperol, 2 oz. cranberry juice, 4 oz. Sparkling Ice Essence of Tangerine
7. Countdown to Cuvee: 4 ounces Barefoot Bubbly Brut Cuvee, ½ ounce honey-flavoured Whiskey Liqueur, Lemon peel, Sugar
You must note that you wouldn't be doing justice to these delectable classics if you don't serve them right. The Moet 75, for example, demands that it be served in a modern tulip glass. The crimson royale similarly, in a champagne flute garnished with a flamed cinnamon stick. Read up on serving tips for each of these cocktails well in advance or hire a bartender who's a champagne connoisseur. In addition to champagne cocktails, you can add the eternal winner of every cocktail party ever- the champagne fountain either at the centre of the venue or beside the open bar. It sure does make for the perfect flow-show.
3. Tropic like it's hot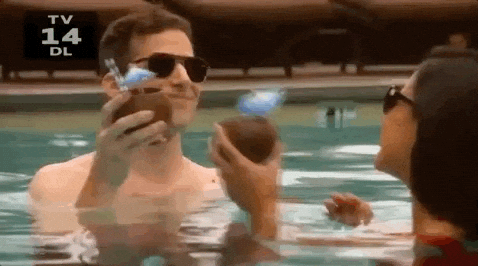 Nothing like dancing on the beach sun to some Caribbean music beats while having smooth quaffs of your pina colada. A destination beach wedding calls for a tropical-themed bar menu revolving around sunset colours, blue curacao and of course all things COCONUT! If you opt for a menu like this, make sure to have the freshest juices available and get creative with freshly cut fruit garnishes.

Cocktails that complement a beach wedding cocktail party or even a boho-themed sundowner in a city: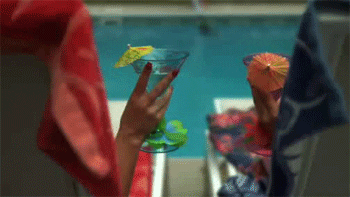 1.Caborita: Margarita mix, grand Marnier, triple sec, lime, ice

2. Blue Hawaiian: rum, blue curaçao, creme de coconut, pineapple juice
3. Envy: tequila, blue curaçao, pineapple juice
4. Mai Tai:light, gold, and dark rums, orange curacao, lime juice
5. Pina colada: Fresh pineapple juice, coconut cream, ice, sugar, Bacardi Carta Blanco
6. Tequila Sunrise: Orange juice, tequila, ice, grenadine syrup
A combination of these on your menu will leave your guests reminiscing some good old holiday memories, that's for certain.

Some for the ones "On the Wagon"…
There's got to be options available for all the non-drinkers and teetotalers in the house. With an aim to please all sorts of guests at your wedding cocktail party, you may want to design the mocktails section with a combination of all: some fruity, some classics & some relatively healthy for the fine fettle lot.

Here's a sample menu consisting of delightful drinks for all 3 categories:

Superfood Slurpees for the health-conscious: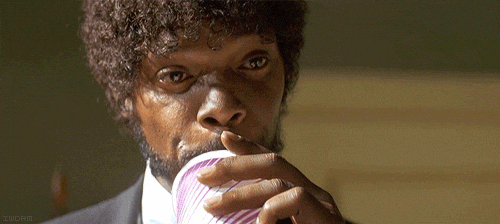 1. Virgin Sangria: Orange juice, black tea bags, pomegranate juice, apple juice, club soda

2. Avacado Margarita: Avocado, lime juice, cayenne pepper, lime zest

3. Strawberry Lemondate Chia Fresca: Chia seeds, strawberries, lemon juice, agave nectar
Some Good 'ol classics: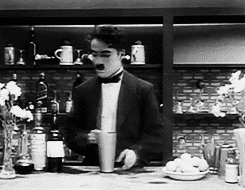 1. Virgin Strawberry Daiquiri: Lemon-lime soda, ice, strawberries, lemon juice, white sugar

2. Cuddles on the Beach: Cranberry juice, peach nectar, white grapefruit juice

3. Blackberry Vanilla: Ginger ale, lemon juice, raw honey, vanilla extract, fresh blackberries

The Sweet & Scrumptious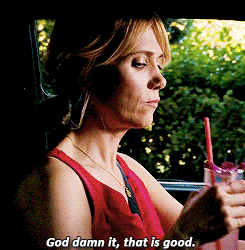 1. Virgin Pina Colada: pineapple juice, canned coconut milk, whipping cream, vanilla extract, granulated sugar

2. Chocolate Grasshopper Mocha: Sweetened condensed milk, chocolate syrup, heavy cream, whipped cream, green food colouring, coffee
While designing the perfect drinks menu for your cocktail party, remember to apply the concept of "Less is more". Narrowing down the number of cocktails on your bar menu would not only complement the theme of your ceremony, but also give you the bandwidth to focus on presentation. You get to focus better on how well each cocktail is served and that is honestly going to make a stellar swizzle, setting the bar pretty darn high. Happy mixing!
Sign Up With Wedding Wishlist