Top 10 Easy Cocktail Recipes You Can Make at Home
Indian weddings are well-known to be entertaining and promise a good time. One of the most favoured pre-wedding celebrations is the cocktail night. But unfortunately, due to the pandemic, it is impossible to have a cocktail night which used to be the norm. Couples are having a small, intimate wedding and even smaller cocktail party. So, if you're planning a wedding or simply want a chill night at home there are some easy to make cocktail recipes that don't need the mixing expertise of a bar-tender.

Here are 10 easy to follow cocktail recipes that you can make at home without breaking a sweat (or a glass)!

#1. The Cosmopolitan: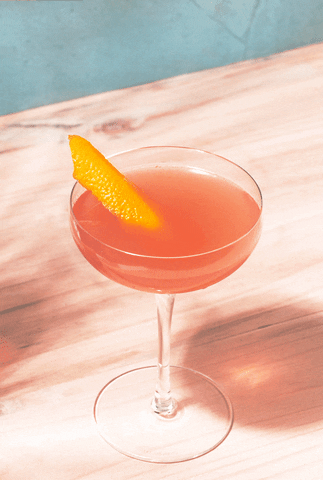 This is considered one of the contemporary cocktail recipes. The classic cosmo has an interesting backstory. Neal Murray created the drink in 1975 in Minneapolis. He just added a dash of Cranberry juice to the Kamikaze drink. The name for the Cocktail came about when the first taster tasted the drink and exclaimed," How very cosmopolitan!" and the name has stuck ever since!

Recipe:
1 1/2 oz (45 ml) vodka
1 oz (30) ml Cointreau
1/2 oz (15ml) Fresh lime juice
1 dash Cranberry juice

Add all ingredients into a shaker with ice and shake. Strain into a chilled cocktail glass and garnish with a lime wheel. You can garnish it with a maraschino cherry, lime or orange wheel or even without any!

#2. The HighBall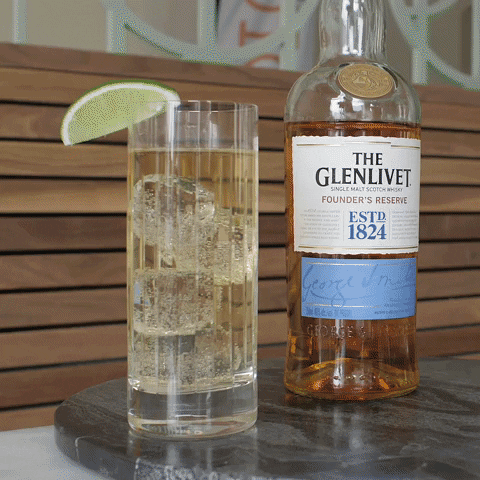 Supposedly a Manhattan bartender, Patrick Duffy created The "Highball" cocktail in 1890. This simple cocktail is a favourite in Japan. Apparently the drink evolved as people wanted a drink they could create quickly and drink quickly. It became a crowd favourite of the Japanese after World War 2 since they could have this drink with their meals. It also proved to be cheap. The key feature of this drink is that it is served in a tall glass preferably with a narrow mouth to retain the bubbles.

Recipe:

2 oz (60 ml) Whiskey
6 oz (180 ml) Ginger Ale or Soda

Fill a tall glass with ice and pour the whiskey into the glass. Top with ginger ale or soda and stir it gently if you want.

#3. The Mojito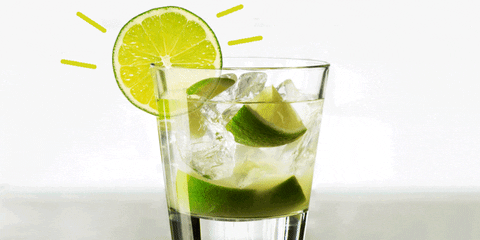 This is one cocktail that can refresh anyone! Mojito has its origins in Cuba but there are many other variations to the story. The most popular one being Hemingway's and the 'El Draque'. The drink was discovered by the popular writer during his time in Cuba. It had a Cuban moonshine type liquor instead of rum was actually used as medicine. The other story suggests that when pirates invaded Cuba, the moonshine in the recipe was replaced by rum by Pirate Drake and was known to be 'El Draque until it became the more popular Mojito and is still a crowd favourite in Havana, Cuba!

Recipe:
12 mint leaves
2 oz (60ml) of Bacardi white rum
2 tsp of cane sugar
3 tablespoons lime juice
5 oz (150ml) of soda or mineral water

Except for the soda, put all ingredients in a small glass and crush them for a few seconds. Don't cut the mint. Just bruise it to incorporate the flavour. Add ice and mineral water or soda. You can make it even sweeter by adding some more sugar if you want. Garnish it with a lime wheel and a few sprigs of mint.

#4. Tequila Sunrise

Tequila Sunrise is one of the most popular drinks and even has a song to its name by the Eagles! It actually originated in Arizona, the U.S. in the 1930s. The more popular version of the drink is credited two bartenders in California, Bobby Lozoff and Billy Rice in 1970. In 1972, it was served to Mick Jagger and the Rolling Stones and it soon gained popularity by becoming the drink of their choice across their 1972 tour. Jose Cuervo, the famous Mexican tequila brand even used it in their marketing and started printing Tequila Sunrise recipes behind their bottles from 1973.

Recipe:
2 oz (60ml) tequila
4 oz (120 ml) orange juice
1/2 oz (15ml) grenadine

In a highball glass filled with ice cubes, pour the tequila and orange juice and stir well, don't shake. Slowly pour grenadine inside and around the edge of the glass. It will slowly rise and mix with the juice and tequila by itself. Garnish with an orange slice and maraschino cherry.

#5. New York Sour

It's one of the most classic cocktails and is also well known as Whiskey Sour. The cocktail dates back to the 1800s and is said to have originated in Chicago. But the drink received much popularity only after having been introduced to New York. It is still a popular drink and has now garnered worldwide attention.

Recipe:
2 oz (60ml) Bourbon Whiskey
1 oz (30ml) Freshly Squeezed Lemon Juice
½ oz (15 ml) Sugar Syrup
1 Dash Angostura or other aromatic bitters
½ oz Claret or other Bourdeaux red wine

Shake everything except for the red wine with ice. Pour it into an old-fashioned glass and drizzle red wine inside and around the edges. Garnish with a lemon zest twist.

#6. Boulevardier Cocktail

The Boulevardier cocktail was concocted by Erskine Gwynne who founded a monthly magazine in Paris of the same name. It is said to be the cousin of another cocktail called Negroni, as it shares all it's ingredients except for the Gin and also slightly varies in the prep. You have to chill a cocktail glass in the freezer before making this cocktail.

Recipe:

1 ½ oz (45 ml) Bourbon Whiskey
¾ oz (22 ml) sweet vermouth
¾ oz (22ml) Campari

Pour the ingredients into a mixing glass. Fill mixing glass 2/3 full of ice and stir for about 30 seconds. Strain into a cocktail glass. Garnish with an orange twist. You can add more ice to the cocktail as it can keep getting bitter as the ice melts.
#7. Moscow Mule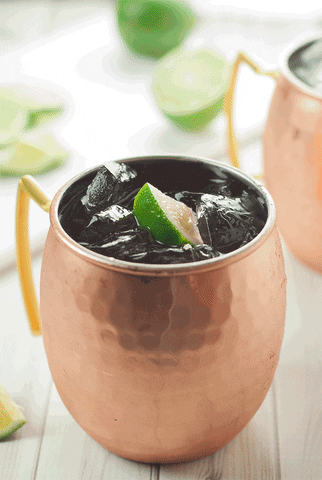 By this name, you would've attributed the beginnings of this cocktail to Russia. But it originated in the U.S. (more specifically New York) in the 1940s. The speciality of this drink is that it's served in a copper or copper-plated mug and it absorbs the chillness of the drink. The practice became popular when Martin, a salesperson, went around the United States to sell Smirnoff vodka and popularize the Moscow mule. Martin asked bartenders to pose with a speciality mug and a bottle of Smirnoff vodka and took Polaroid photographs of them. He took two photos, leaving one with the bartender for display. The other photo was put into a collection and used as proof to the next bar he visited of the popularity of Smirnoff vodka and Moscow mule.

Recipe:

1 ½ oz (45 ml) Vodka
½ oz (15 ml) Lime Juice
4 oz (120 ml) Ginger Beer

Pour everything into a copper mug filled with ice and stir it gently until everything is mixed well. Garnish with a lime wedge and a couple of mint leaves.

#8. Shandy

Shandy is one of the oldest cocktail recipes. It's centuries-old and is said to be a shortened version of the British word "shandygaff" the origins of which nobody knows. Essentially it was a half-and-half mix of beer with lemonade or soda. It has essentially many other variations all around the world. In French it's called Panache, in Germany, it's called Radler and there are so many other variants of the drink all over the world. Initially, it is said that they used to mix beer with ginger beer and ginger ale and because of its low alcohol content, it's also exempt in some countries. This is one of the easiest cocktail recipes and has no set instructions.

Recipe:

Your favourite lager
Any lime soda or orange juice or anything citrusy

Just fill half a beer glass with beer and then fill the other half with the drink of your choice, add some ice cubes and you can garnish with an orange wedge or a lime wheel. It's essentially a summertime drink so make sure you add enough ice cubes.

#9. Bloody Mary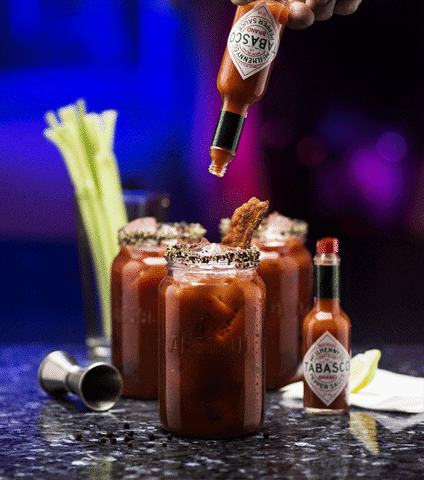 Bloody Mary is one of those cocktail recipes that have very obscure origins and has been recreated by many throughout history. So, here are the two people that could be traced back to its origins – Pete Petiot and George Jessel. Pete Petiot was a bartender in Paris and is said to have come up with this drink in the early 1920s while working there and named it after Queen Mary Tudor of England. George Jessel was an actor and he claims that he came up with the recipe in 1927 as he was hungover and asked the bartender to mix up some tomato juice, Worcestershire sauce and hot sauce to the vodka as a hangover cure. The name came about when he asked one of his friends named Mary to taste the drinks and she spilt it on her dress and exclaimed: "Well, call me Bloody Mary!"

Recipe:

¼ oz (8ml) freshly squeezed lemon juice
4 oz (120 ml) tomato juice
1½ oz (45ml) vodka
2 to 3 dashes Worcestershire sauce (or soy sauce mixed with a couple of drops of vinegar)
3 to 4 dashes of tabasco
Pinch black pepper
Pinch salt
Combine the lemon juice, tomato juice, vodka, Worcestershire sauce, tabasco, salt, and pepper in a shaker with ice. Pour it in a tall glass filled with ice and garnish with a lime wheel or a lemon wedge.

#10. Sidecar

This is one of the classic cocktail recipes. The origin of this cocktail is a bit murky. It is said to have been found after World War I in either London or Paris. The sidecar is essentially a Daquiri remix. This is one of those cocktail recipes that was perfected through the years and there are many other variations of this. The one thing that sets this drink apart is the sugaring of the rim of the glass.

Recipe:
1 tbsp white sugar
1 lemon wedge
2 oz (60 ml) cognac or any brandy of your choice
¾ oz (23 ml) Lemon Juice
1 oz (30 ml) Cointreau or Triple Sec

You need to chill the cocktail glass beforehand. Pur the sugar on a plate. Run the lime wedge along the rim and coat it in the sugar. Shake some ice, the cognac, the lemon juice and Cointreau in a cocktail shaker and pour it in the glass. Garnish with an orange peel.
So, these are the ten cocktail recipes you can make at home for a small cocktail party. Let us know which one's your favourite in the comments below!
Refer a Couple
Sign Up