The Ultimate Lockdown Guide for Newly Married/Engaged Couples
The corona pandemic has changed life as we know it. With the lockdown extending and the cases increasing, it sure has brought the world to a standstill. Now, since all kinds of social gatherings are being banned, weddings all over the country are either getting postponed or cancelled. People are confined to their homes and everyone is strictly adhering to the social distancing rule. While the lockdown is definitely hard on everyone, it is particularly difficult for the engaged and newly wedded couples. With the dream honeymoon trips being cancelled and unplanned extension of their courtship period, life can get pretty difficult.

Here's how the lockdown has affected newly married and engaged couples and how to deal with it!

Engaged couples

When you said "Yes" to the wedding, you definitely wouldn't have planned for a pandemic to break out and no matter how thorough you were in planning a wedding and took all variables into account, we're sure coronavirus was much outside your radar. At this point, since the cases are increasing rapidly, you're best advised to cancel or postpone your wedding. This has led to quite a many frustrated couples as this was an unplanned extension of their courtship period, a few had already postponed their wedding earlier and a few just want to get married to their better half ASAP. Not meeting your fiance amidst all this chaos can sure be tasking. But here's how you can deal with it!

How to deal with it:

#1. Take a deep breath first. Your wedding is only getting postponed. You definitely are going to get married to your soulmate/ better half.

#2. This time is a great time to plan your wedding. Use it wisely! Break down the tasks and assign a couple of tasks every day so that by the end of the lockdown you're done planning your wedding.

#3. Make calls to the vendors, but don't choose anyone yet and make payments already. For vendors like makeup artists, decor etc. it's best to meet in person.
#4. Facetime with your fiance and talk about topics you've never spoken before. You can make it as fun and as serious as you want. You can show them your old baby photos and also share the memories attached to them. Another thing you can do is work out together on a video call if you're into it!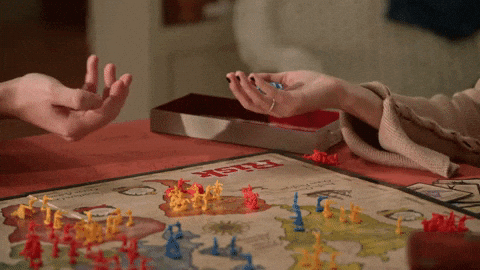 #5. Play fun games online with each other. The most popular are Ludo, Scrabble, ROV games etc.

#6. Take an online course and learn something that you always wanted to but never had the time.

#7. If you love cooking, try experimenting in the kitchen with new creations.

#8. Make a list of movies/TV Shows that you want your fiance to watch.

#9. Similarly, make a list of books that you want your fiance to read and share it with them.

#10. Lastly, share and communicate as much as you can. If you want to look at it positively then think of this time as a blessing and use it well to strengthen your relationship.

Newly Married Couples

Indian weddings are well-known for their pomp and grandeur. Even before corona struck and social distancing became the norm, intimate and small weddings were on the rise. Needless to say, in the current climate, small weddings will become the norm. If you're one of those couples who has gotten married during this lockdown or just before the lockdown, we know you're itching to go on your dream honeymoon which you've planned to perfection. But Alas! The world is under lockdown and you're confined to your homes and social distancing is the norm everywhere you look. This could be trying times and can be potentially difficult.

How to deal with it: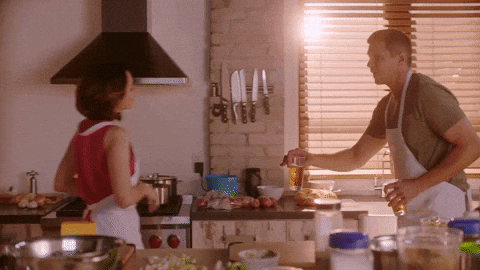 #1. Cook and bake each of your favourite dishes together. Food is something that can help you connect. So cook and bake some easy (or elaborate) dishes that each of you loves.

#2. Spend your hobby time together! No matter what your hobbies are, try and do it together. You can alternate between what each other wants to do and get to know each other more by doing what they love and you'll be able to see things from their viewpoint.

#3. Spend time talking about what you want to do next with your lives, what your goals and ambitions are (professionally and personally) if you haven't already.

#4. Discuss art. Art is something that connects people. So discuss art with your better half extensively and find out why they like the particular artist or art piece. It could be paintings, movies, music, literally anything and everything.

#5. Make a bucket list! This could be something that you might hear everywhere. But creating a bucket list will be really fun and worthwhile if carried out. So make a list of things you want to try, places to visit etc. as a couple.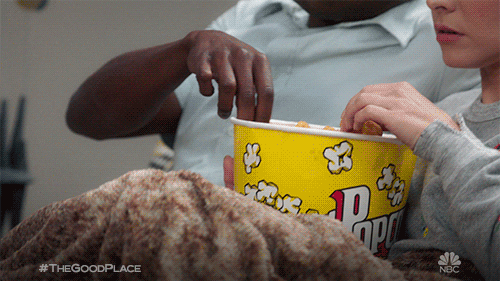 #6. Watch TV shows and movies together. Make a list of TV shows and movies that you are passionate about and watch it again with your partner. Watching them fall in love with something you're so passionate about is absolutely one of the best things. You can do the same with books too!

#7. Lastly, spend some time apart. Being newly married and confined to your homes, it's a given that you'll be together 24/7. But it's also important that you spend some 'me time' alone together. You can pamper yourself with a beauty routine, a long bath, write a journal, meditate and so on. Basically do things that'll nurture your mental health and bring you peace. This is important now more than ever.
Have any questions regarding your wedding planning or need some tips and ideas during the coronavirus lockdown? Join our exclusive WhatsApp group for couples by clicking here!
Refer a Couple
Sign Up