The Mechanics of Wedding Gifts! How, Where and What to Give
A wedding is a milestone that is celebrated. It is an elaborate and romantic way of announcing to the world that you have found your life partner. Every time you are invited to a wedding, you probably think of what would be the best appropriate wedding gift. Isn't it? We know, buying a great gift requires a lot of thought and effort. How do you know whether what you have thought of would make the to-be married couple extremely happy? Google is obviously is the first resort to any question that pops in your mind, which is why we took the liberty of answering this question for you! Giving wedding gifts shouldn't really be a problem. But there is a little something that you should know and keep in mind while doing so!
How Much Is Too Much?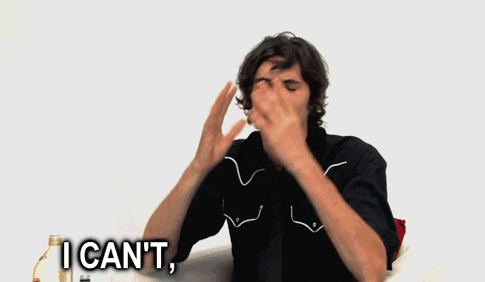 First things first, how much do you intend to spend on a wedding gift? To begin with, think and consider your relationship with the bride or groom. If you are family or close friends with them your wedding gift budget should be on a slightly higher end. It's not that your relationship with the happy couple is priced. It is just to show how much they mean to you. And if they're extremely close to you, you would want to spend a little extra than you normally would. If you do not have the closest relationship with the couple you won't go out of your way and give them a gift. Find a gift that does not burn a hole in your wallet but is something that will seem reasonable and decent enough. Remember, that it is the thought that counts in this scenario. 
What's The Gift?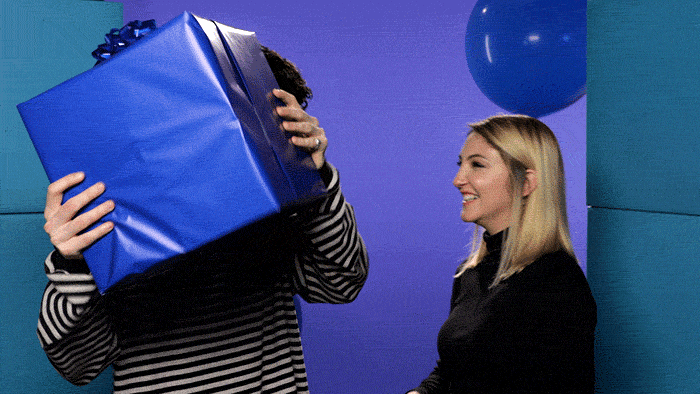 Now that you have figured and allotted a budget. The next step for you to follow through with is the actual wedding gift! If the to-be married couple has a wedding registry, choosing a wedding gift is kind of sorted for you. All you have to do is choose what is in their registry and gift it to the couple on their wedding day. Most new-age couples prefer this option and create a wedding gift registry. This way their guests are aware of what to get and the couple gets what they want—it is a great win-win for both sides. 

The gift selection process is more challenging for couples who have left the wedding gift option completely open-ended. The first thought that pops in the mind is getting a wedding gift that will benefit the couple and or become a part of their new home. However, sometimes this can leave you in a pool of never-ending options. Wedding gifts are no longer restricted to getting a cutlery or dining set but can be anything from kitchenware to linen sheets to luggage sets and many more! 
are no longer restricted to getting a cutlery or dining set but can be anything from kitchenware to linen sheets to luggage sets and many more! 
A few more ideas…
Another option of a wedding gift is also giving the happy couple an experience. Spa vouchers, tickets to a concert, there are endless experiences that the couple can embark on and you could be the one who gave them this. And what's even better? If you get together with friends and get the couple something, this experience could be a weekend holiday or a part of their honeymoon! You can get together as a group and contribute to something meaningful. 

Cash is also a form of wedding gift that can be given to a to-be married couple. It may seem awkward to you but in case of doubt, this is your safest option. If you are on the fence and not sure what exactly to get the couple. A generous amount of money in a fancy little envelope can be a good gift too! This form of gifting also works. Its best when you did not get a chance to get the couple a gift and it got a little late. But make sure that when you are gifting them money to tag along with a nice little note. This would make it personal and definitely make them smile. 
Ceremony Wise Wedding Gifts?
Indian wedding traditions can require you to gift the couple on multiple occasions. You may wonder that since you are invited to these functions, you have to spend and buy a gift for every function. Well, there is no hard and fast rule that makes it mandatory to give a gift at every function but there is an etiquette that is followed. You do not have to go all out on the gifts for each of these functions. All the little gifts leadS up to the main wedding gift. So, if you are going to buy gifts for engagements, bridal showers, etc. do in a 20-30% budget and let the wedding gift budget range be in the 40-60%
Wedding Gifts At The Wedding Ceremony?
In most traditions, bringing a gift to the wedding is not wrong. In fact there usually is a corner table set aside to leave the wedding gifts. This would just mean for the couple's side of the family that they would have to carry this back to their place. However, you always have the option of delivering the wedding gift to the home location of the happy couple. This gives you a little grace period from the time of the wedding in case you haven't been able to find a gift that made you happy and fit your budget. 
Sending A Present Even If You Are Not Present?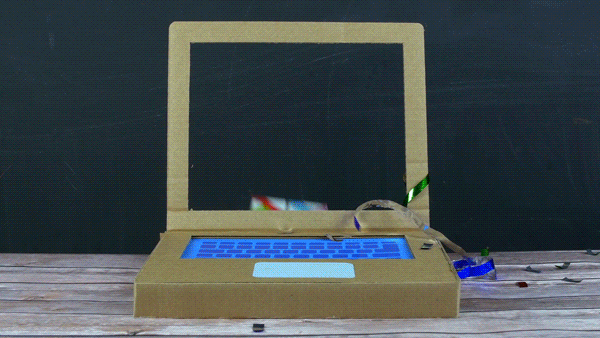 If you are close to either the bride or groom and have been invited to a wedding but are not attending. It is a courtesy that you must send across a gift to them. This is a happy moment in their lives and one that needs to be cherished. Sending across a gift even if you are not available to attend it shows that you want to celebrate their love and are thinking of them. Again, the wedding gift does not have to be extravagant but thoughtful. But, if you are not extremely close to the couple and are not attending the wedding; instead of a wedding gift share across a message to them. It could be in the form of a wishes card, or a text message or better yet a phone call! The couple will surely appreciate your well wishes. 
What About A Destination Wedding?
Are you invited to a destination wedding? Well, first of all that has got to be pretty special. Secondly, means that you are special to the to-be married couple. But wedding gift wise, your presence at their wedding is the most important gift they could expect. However, if you really have the budget and want to spend it in giving them a gift. You can obviously go ahead and get them something spectacular and special. But if you aren't able to get them a gift, worry not. As mentioned previously, your presence at their wedding is a gift they would never exchange for anything. 

If you aren't able to travel for their wedding, it isn't necessary for you to send across a gift to them. If you want, you can get them a gift and store it till you meet them. Because at the end of the day, it is the thought and emotions that counts. However, on their wedding day, you could call or message them your well wishes. This would indeed brighten up their mood and day making them feel extremely special. Sending them flowers too would amp up and make them feel your presence with them on their special day. 

Time Limit On The Wedding Gift?
Again, technically there is no rule that is set in stone that you cannot give a wedding gift after a certain time but if you intend to give the couple a wedding after a year of their wedding it may be a little too late for that. Usually, guests who have been invited to weddings give the wedding gifts within 2-6 months of the wedding. The couple still has the glow of being newlyweds which makes gift-giving a little easier. Although this being said, it is always better to gift the couple their gift sooner because who does not love wedding gifts!

Well, no one said this was going to be super easy but we got through! Wedding gifts can be tricky but if you follow this etiquette guide then you are in safe hands. This guide is nothing that you have to follow to the very 'T', wedding etiquettes can vary depending on the personalities and vibe of the wedding you are attending or invited to. A wedding is a happy and love-filled day for the couple, all that matters is that you are thoughtful and practical when gifting them.  You can also suggest them to create a wedding gift registry for a smart and hassle-free wedding.
Refer a Couple